By David Stephens
For several years Arugam Bay and the surrounding town of Pottuvil found their development strangled by the turbulence of a bitter civil conflict as well as the carnage of a devastating Tsunami. Now with both tragedies buried in its past, the area is gradually becoming one of the worlda??s premier surfing destinations.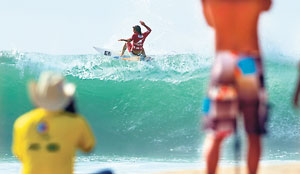 There was ample evidence to support this claim when Arugam Baya??s strong waves played host to the Sri Lanka Airlines Pro Surf event last week. The week long tournament drew in some of the worlda??s best known surfers from countries as far flung as South Africa, UK, USA and Hawaii. The event organizers, The Association of Surfing Professionals (ASP), had previously held the competition in the Maldives but had always eyed Arugam Bay as a potential location.
a??We were waiting to hold this event here for a very long time, but the war was a major obstacle. Now that ita??s over, and after seeing what a success this tournament has become, we plan on bringing it to Buy antabuse online canada Arugam Bay annually,a?? ASP Australasia Tour Manager, Dane Jordan explains. Yet it was not just the dazzling displays of surfing that made the event memorable but rather the manner in which the whole community at Arugam Bay merged with its foreign visitors.
Queues of school children could be seen braving the harsh midday heat to catch a glimpse of the action on and off the waves. Shadowed by their teachers they stood for hours, smiling and clapping, before finally making their way back home. To accommodate surfers the area in and around Arugam Bay is morphing into a surfing Utopia, with road side cafA?s, cozy bungalows, and shops selling everything from surfboards to wooden elephants, popping up at every corner. Local resident and chairman of the areaa??s fishing society, Gamini de Silva says that as a whole he likes what is happening to his community due to the influx of tourists.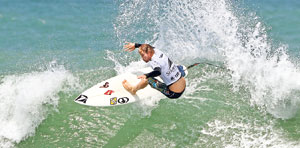 a??The area is getting developed. Our people are getting jobs because of the tourism. We are also grateful because a lot of the foreigners helped rebuild our homes after the Tsunami,a?? Gamini says.
Contributing to the welfare of the areaa??s people is one of the chief concerns of waters ports specialist Thilak Weerasinghe. Thilak fought tirelessly to bring the Pro surf event to Arugam Bay in a bid to put the eastern island on the world surfing map. a??Currently there is no major infrastructure but that will come in due time. This event will not only bring tourism but from a sporting perspective it will help our local surfers,a?? Thilak explains.
source:
http://www.sundaytimes.lk/100704/Magazine/sundaytimesmagazine_07.html