By Dhananjani Silva
The dawn of peace in the north east region has given people an opportunity to freely move around in these once war- ravaged parts of the island.

a??With the end of war, a major change in tourism will take place. There will be a natural influx of people to the country and Sri Lanka will not only become a tourist destination but it will be a place, for instance, like Hawaii or Penang island where people will come and build houses or have apartments,a?? said Prasanna W. Jayewardene, a pioneer in the hotel industry. One of his latest initiatives is a massive hotel development project islandwide including in the north and east.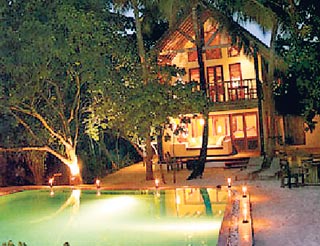 Turnaround City Hotel
Elaborating on his plans, Mr. Jayewardene who is campaigning to a??rediscovera?? the countrya??s potential to attract 10 million tourists annually within the next 10 years said his mission is to facilitate the building of 10,000 rooms. Under this, he said, a number of hotels and sites will be developed and either sold or operated at different stages. However, the main hotel a??Mudliara?? in Kalpitiya which has 2050 rooms will be retained. a??We wona??t sell this as we want this to be our icon,a?? he said.
Under this project a mixture of both mega as well as small individual projects will be launched in different parts of the island. From small hotels of 10 rooms to large hotels with over 1000 rooms, each will have a different name and concept, Mr. Jayewardene explained.
Turnaround City Hotel, a five star hotel with 50 rooms in Kilinochchi, the five star Sun Ocean in Mullaitivu with 25 rooms, Golden Sands hotel and Turquoise hotel in Trincomalee with 25 rooms each, Whale Watch in Trincomalee with its 25 luxury suites, Rising Sun Beach hotel with its 10 rooms in Batticaloa are some of the hotel projects to be launched in the north and east. The five-star Peninsula, a 50-room city hotel project with full conference facilities in the heart of Jaffna town, will be an ideal meeting place for business people, aid workers and officials, Mr. Jayewardene said. The architects will include many of those who worked on the Elephant Corridor project.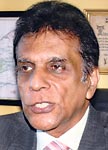 Prasanna Jayewardene
Also planned are four seven star hotels, in Yala, Trincomalee, Arugambay and Kandy designed exclusively with an up-market international hotel operator, said Mr. Jayewardene who was also the founder and the developer of Elephant Corridor.
According to Mr. Jayewardene, lands for the hotels have been identified and the projects are now in the development stage. Since each project has a different concept they have to be developed individually he said.
Emphasizing that at every stage, Sri Lankans will benefit from this project Mr. Jayewardene said it will give an opportunity for Sri Lankan professionals living abroad to come home and provide their expertise towards the projects.
http://www.sundaytimes.lk/090920/Plus/plus_20.html